Introduction to Wine Tasting
This is a great wine tasting for all kinds of occasions and numbers – from small parties to large groups. It introduces the world of wine in a light-hearted way. Blind tastings, aroma games, and all sorts of other in-house tricks make sure it's all very relaxed, and there's plenty of entertainment and fun competition, as well as information.
Please note – this is not a stuffy wine tasting!
At Taste of the Grape we make acquiring knowledge an enjoyable experience.  So while you and your guests will learn lots, more importantly you will have fun.  The mood of the event is lively and engaging, people are encouraged to comment on wines – and no-one's opinion is wrong!
Duration: 90 minutes – 2 hours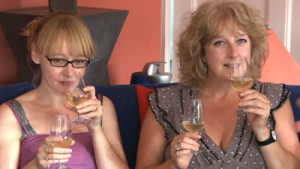 How it works
Introduction to wine tasting and wine tasting technique.
Guided tasting of up to eight wines during which we explore
How different wines are made
How to taste – really appreciate those aromas and flavours
Blind tasting whites and reds – aromas, flavours and styles
Blind tasting champagne vs sparkling – just how different are they?
Test your nose – smelling skill, that is…
Different grape styles and character
Quality and price – can you tell just by tasting?
Old World vs New World – influences, similarities, differences
Participation is encouraged through quizzes, with points and prizes awarded to teams or individuals, and the event is pitched to ensure that anyone, with any level of wine knowledge will enjoy themselves.
Take a look at our video to see how our events work.
The specific topics covered can be adjusted to suit the needs of the occasion, so why not contact us to discuss your specific requirements.