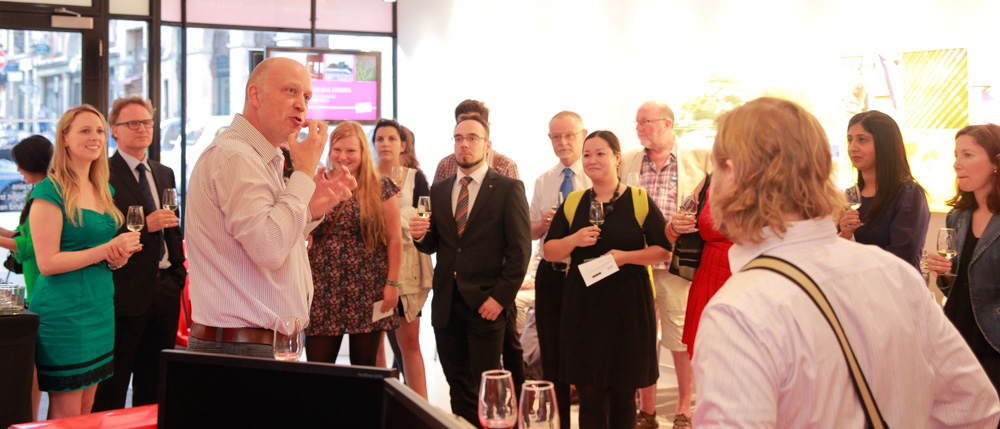 Taste of the Grape runs wine tasting for any occasion, from small private parties to large corporate events in London and all over the UK.
You choose the venue – home, office, restaurant, hotel, garden, we've even run wine tasting events on boats!
We bring everything for the wine tasting – nothing for you to do to set up or clear up.
You relax and enjoy some of our delicious wines, great entertainment, even some competitive fun.
No knowledge of wine is required to enjoy one of our events.  We tailor what we do to meet the needs of our clients, but at every event we make sure that guests have fun and go home knowing something about wine that they didn't know before.
Our wine tastings are not stuffy or elitist – our events are lively and engaging, everyone is encouraged to participate and nobody's opinion is wrong!
Find out more about our corporate wine tasting events or the online or private  wine tastings we run.
Owner Tim Syrad has been entertaining and informing people about wine for over 20 years –  Call, email or use the contact form below for a quotation for an event to remember.