Our 90 second video shows you how we do things
Taste of the Grape run fun, informative and entertaining corporate wine tastings for groups of 5 to over 100. We help build teams, celebrate success and entertain staff and clients. Our tastings are a great way to get people together after work, to entertain clients, or as an activity at a conference.
Our knowledgeable wine hosts* keep the pace up and the mood light-hearted. Everyone has a great time, whether they are wine novices or wine experts. Our events are lively and engaging, everyone is encouraged to participate and nobody's opinion is wrong.
Events generally last 1-2 hours, we can hold them in your office or any other venue you choose. We bring all the equipment for the tasting: glasses, spittoons, quiz sheets and of course the wine!   We tailor what we do to meet your needs – the number of people you want to invite, the venue, and of course your objective for the event.  Just contact us to discuss your requirements or make a booking.
We can create wine tastings to suit any corporate theme. Our most popular Corporate Wine Tastings are:
Team Building Wine Tastings – a light-hearted competition between teams of employees and/or clients, starting with an introduction to wine tasting technique then putting new skills to practice tasting a number of wines from around the world and answering trivia questions.
Networking with Wine – a great way to get a big group of people to mingle and meet, as they move round the room tasting different wines.
Wine and Cheese Tastings – not a piece of pineapple in sight! Just lovely wines and fabulous cheeses chosen to complement each other.
Champagne Tastings – the world of sparkling wine is becoming ever more exciting – compare famous named champagnes with sparkling wines from other regions – we can guarantee some surprises will be in store!
Pricing
Prices start from £550 excluding VAT for an event for 15 people in central London, but please talk to us about what you want to achieve from your event, we pride ourselves in running enjoyable, memorable events that are great value for money.
For more about how we approach Corporate Wine Tastings
Watch our 90 second video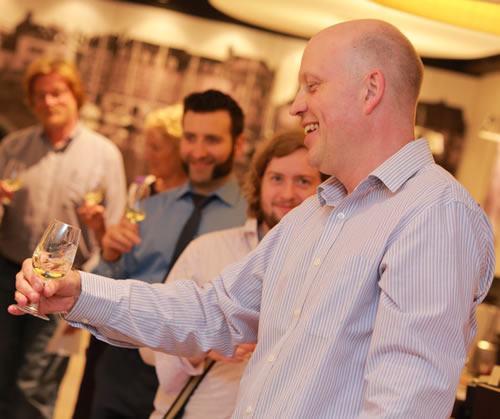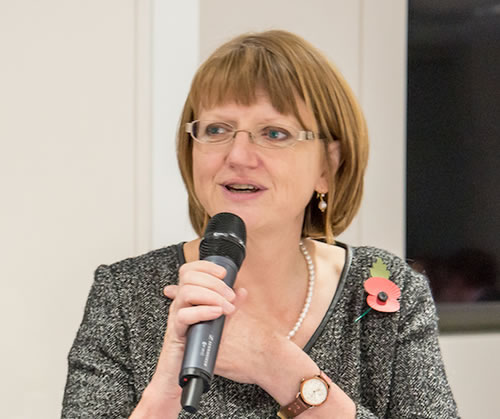 Download one of our Guides to running a great wine event
For helpful information, whoever you ask to run your event,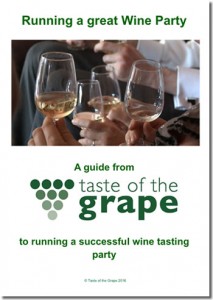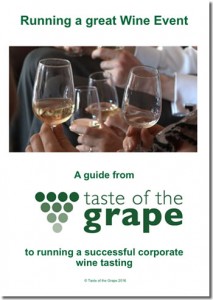 Contact us
To discuss your requirements or make a booking call us on 020 7060 4529, email tim@tasteofthe grape.com or complete the enquiry form below. We look forward to enjoying a glass of wine with you soon!