A Taste of the Grape Networking with Wine event can be run as a standalone event, or as part of a conference or other gathering.  This style of wine tasting creates a great ambience for team members and/or clients to meet each other and get to know each other better. It's a great way to:
Entertain clients and potential clients.
Enable senior managers to talk individually to team members in a relaxed environment.
Give people a slightly different focus, to allow them to relax and open up.
Please note – this is not a stuffy wine tasting!
Our focus is on people having a great time getting to know each other over some lovely wine.
The host is free to mingle among the guests, and can of course make the introductions and concluding comments to ensure the event is properly positioned in relation to the company objectives.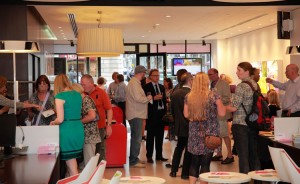 A light-hearted competitive element, which does not require prior knowledge, helps to break the ice and ensures everyone can make a contribution.
Duration: 60-90 minutes
Suits group size 20-100+
How it works
After a welcoming glass of wine and an entertaining introduction to the occasion with the whole group, guests are free to mingle and roam around a number of wine tasting stations, individually or in small groups.
Each manned station offers a range of blind tasting and aroma challenges, wine trivia quizes and some questions about your company thrown in if you like.
Individuals or groups will be able to complete their answers on a quiz sheet, and hand them in once they have completed all the stations.
Taste of the Grape hosts* offer good-humoured and well-informed guidance, but mainly work in the background to ensure the event flows naturally.
To round off the event answers to the challenges and quizzes will be announced, and if appropriate prizes will be awarded to the winning individuals or group. All answer sheets and accessories are provided.
Anything can be adapted – for example we can include a cheese challenge, or even a chocolate challenge.
We can hold events in your office or any other venue you choose. We bring all the equipment for the tasting: glasses, spittoons, quiz sheets, pens, cheese/chocolate (if included), prizes and of course the wine!   We tailor what we do to meet your needs – the number of people you want to invite, the venue, and of course your objective for the event.
For more about how we approach Corporate Wine Tastings
Watch our 90 second video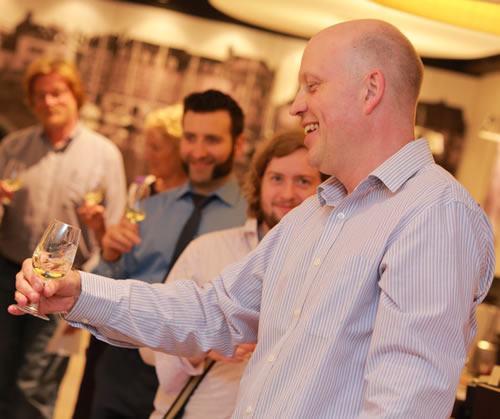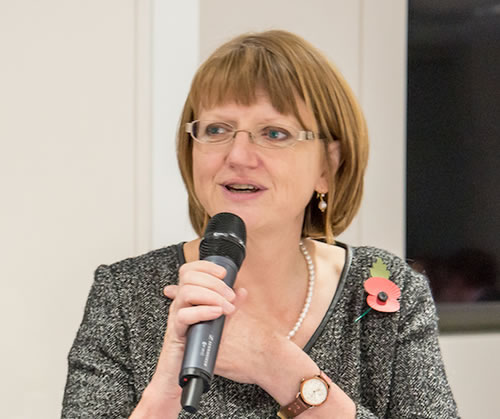 Download one of our Guides to running a great wine event
For helpful information, whoever you ask to run your event,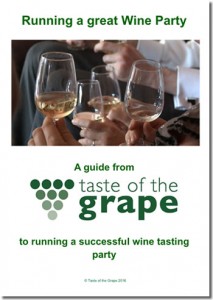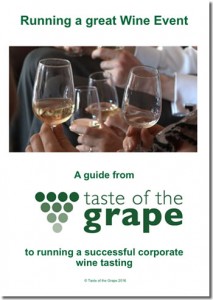 Contact us
To discuss your requirements or make a booking call us on 020 7060 4529, email tim@tasteofthe grape.com or complete the enquiry form below. We look forward to enjoying a glass of wine with you soon!