Taste of the Grape run private wine tasting events and wine tasting parties for special occasions, at home or at your chosen venue, or even online.
Tastings are interactive, informal, highly enjoyable and definitely not lectures.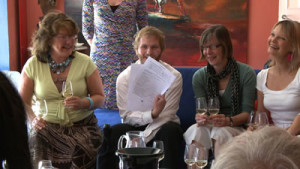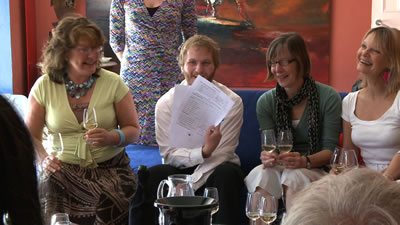 'In person' tastings
We will bring everything needed for your tasting, so all you have to do is sit back, relax and enjoy the occasion. Your guests will sample delicious wines (we generally bring some cheeses too) and take part in some light-hearted competition. A great start to an evening – or even a new twist for a dinner party.
Prices start at £400 for an event tasting six wines, at a location within 40 miles of central London.
A pre-dinner tasting of six wines would take about 90 minutes, but we can be very flexible to accommodate your needs.
We are experienced at running events that meet Social Distancing restrictions, work to high standards of hygiene, and will work with you to ensure your event is enjoyable and as safe as possible.
'Online' tastings
We will supply you with a lineup of delicious wines, with instructions on how to serve them (for example, when and how to decant a special red wine, or how long before tasting you should remove a white fine Burgundy from the fridge). We will set up a Zoom meeting for the agreed time, which your guests can watch together – we even run tastings for groups of people in different houses! We can supply wines in half bottles so a smaller group of people can still taste a wide variety of wines over a single evening.

We always discuss the requirements for the tasting in advance, and can suggest cheeses that would go well with the wines we are tasting, and make recipe suggestions.
Find out more about our online tastings.
To discuss your event in more detail, call, email or use the contact form below for a quotation for an event to remember..
Not every occasion needs a professional wine event company such as Taste Of The Grape….
Based on our years of experience of running wine tasting parties and private wine events we've produced a FREE guide to running your own wine tasting at home.  It includes hints and tips about how to choose wines, what equipment you will need, and how to run the event 'on the night'.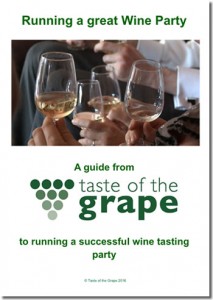 Click here to download your free guide.